Welcome to A & A Plus design, home of myExpensePal. We are currently working on getting a new website up and running. In the mean time if you have any issues with myExpensePal please feel free to email support@aandaplusdesign.com.
We are currently working on a improving myExpensePal with all the feedback and suggestions we have received. Currently Google does not allow canadian developers to list paid applications in the Android Market. So you will need to register your copy of myExpensePal and purchase a license key through PayPal for 1.99 USD.
Please support us on the Android Market by rating and commenting on myExpensePal. Your feedback helps us attract other users to myExpensePal and keeps us working on new features.
For imediate updates on what we are doing follow us on twitter http://twitter.com/aaplusdesign
Screenshots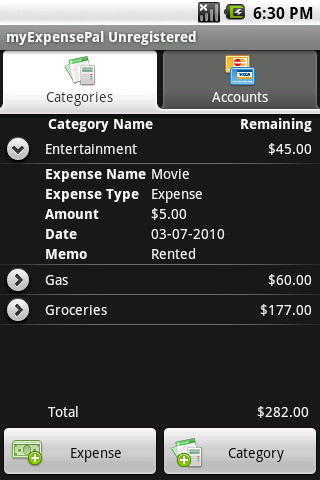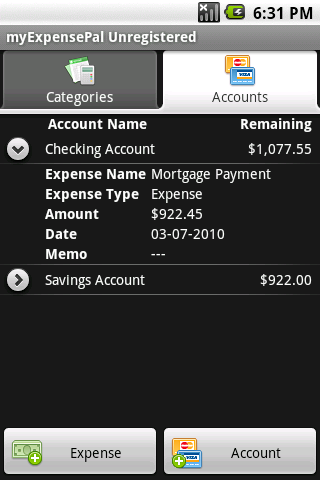 Planned Features
Re-ocuring expenses
Expense reports and account statements
Transfering funds between accounts
Adding bills and pre-authorized payments
Completed Features
New Layout
Total row on categories
Sort Order of expenses (By Name, By Date Asc/Desc)
CSV Export - Exporting expenses to your sdcard
Copyright 2009 - A & A Plus Design http://www.aandaplusdesign.com